The human race is truly nomadic. Travel grounds us and makes us more aware; more aware of ourselves and of those around us. The true purpose of travel is neither to go back to where we started from, nor is it to reach a particular destination. Travel's true purpose lies in the journey itself. At Theo&Ash we believe that no place is too touristy. Every place and every monument merits its own presence. We encourage you to explore the location of your choice at your own time, convenience and ease. In Theo&Ash's typical style of saluting the spirit of travel, we present to you the Top 5 things we'd like you to do at destinations around the world. Don't forget to take your Leather Jacket along....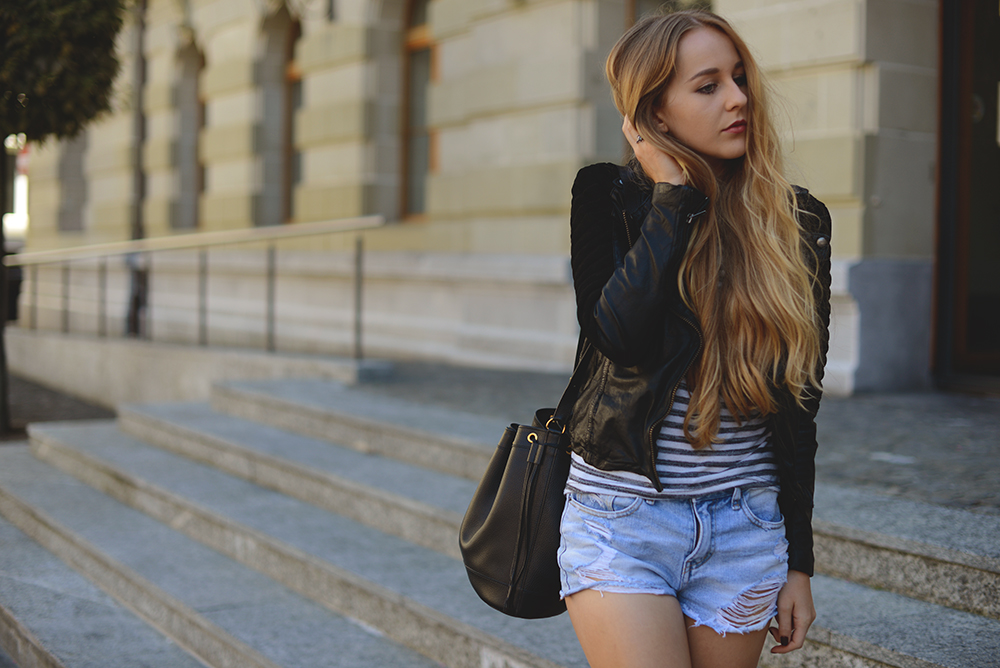 Switzerland
Put these 5 things on your Agenda
1. Got to the Top of Europe – Visit Jungfraujoch

Step into the world of Glaciers and snow, literally at the top of Europe. The beauty of this journey to the top begins right from the point of origin - Interlaken. A combination of Train and Cableways will take you from Interlaken to Jungfrau in about 2 and ½ hours time and this journey will certainly be the most spectacular and panoramic trip, that you will ever undertake. Atop this 4000 m beauty, enjoy a nice meal, visit the ice palace and the brave can step out into the open to witness pure milk white all around
2. Slow time down at Interlaken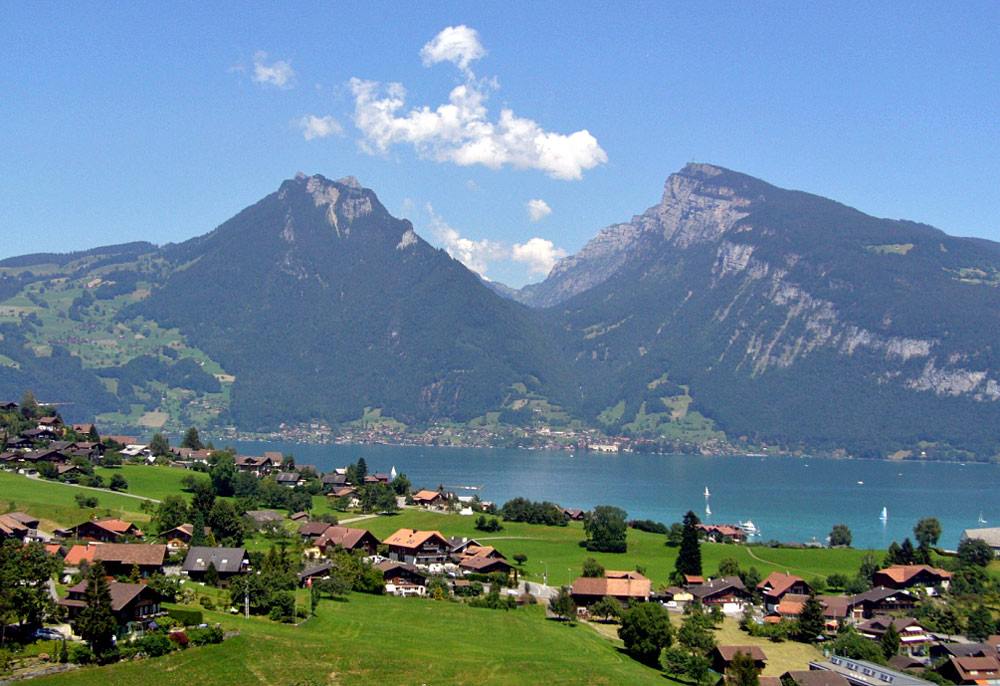 Interlaken is a summer paradise that sits beautifully between 2 lakes. Time stops here when you soak in the magnificent views of Eiger, Monch and Jungfrau mountain peaks. Check in to one of those beautiful, quintessentially Swiss inns and enjoy a relaxed stroll to the town where you could shop for lovely souvenirs. White water rafting in Interlaken is one of the best is the world. An hour away from Interlaken is where you begin rafting on the Lutschine. At an interesting juncture your trainer would ask you to jump into the ice cold water and float along the boat. Do not miss out on this one of a kind experience, it's a big thumb's up from Theo&Ash.
3. Explore Switzerland by Train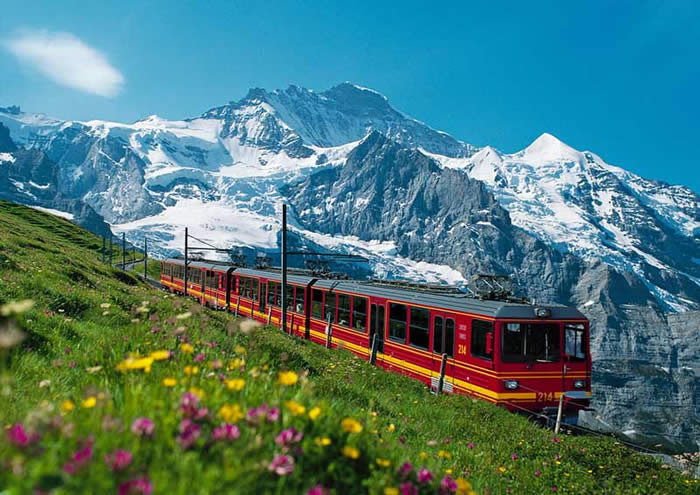 With more than 500 kms of rail track and numerous rail companies connecting you seamlessly, The Swiss rail system – The one that's never delayed is the best way to explore this magnificent country. Tourists can choose from a wide range of 3 day, 6 day, 12 day and monthly passes based the duration of stay. Views from most trains will have you reach for the camera, but for the most visually stunning routes try the dedicated mountain rail - Glacier Express that plies between Mt Zermatt and St Moritz.
4. Visit Cosmopolitan Zurich
Never will an open city culture please you more than the one you'll witness, while in Zurich. This truly cosmopolitan city – comes to life on the streets every night where chairs and tables are laid out in the open, music fills your ears and you see people of multi ethnic groups come together to share their happiness. The Gods have indeed been partial to this beautiful country and Zurich - The biggest and the most well connected city in Switzerland could well be your gateway to it.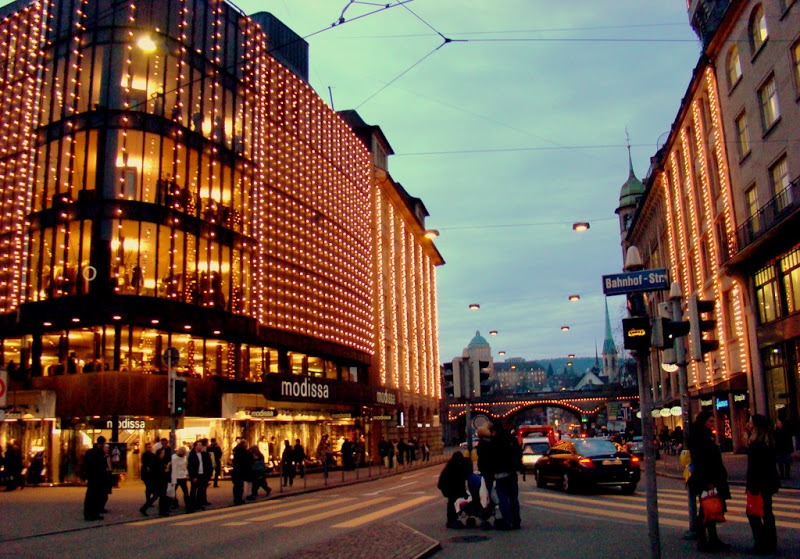 5. Indulge in All things Swiss
The Swiss are world renowned for their Watches, Chocolates, Swiss Army Knives.. Get your hands on a Swiss Automatic and if your wallet feels heavy pick it up. For the light wallet travelers – there of course the Swiss Army Knife that your friend wanted, don't forget to personalize your gift and get their name inscribed on it. Visit chocolate factories and set aside 10 kgs of your baggage allowance for all the chocolate that you'll end up buying. Irrespective of what you buy, the only thing that's going to last you a lifetime is the beautiful memory that you created at heaven on earth.